Experience the luxury of Marley Adult Healthcare and schedule a tour today!
A Life of Comfort and Compassion for Your Loved One
Adapting to life in an assisted living community can be a challenge for seniors and their families. Marley Adult Healthcare is here to help you make informed decisions about the care of someone you love. This is a major life change and one that can be emotional for all involved.
Our trained staff members understand these challenges and work hard to ensure that every resident is comfortable and receives the attention they need. We are family-friendly and take a whole-person approach, addressing medical care as well as social and mental health needs.
We support our seniors to keep them as independent as possible while providing the safety and security needed to give their loved ones peace of mind.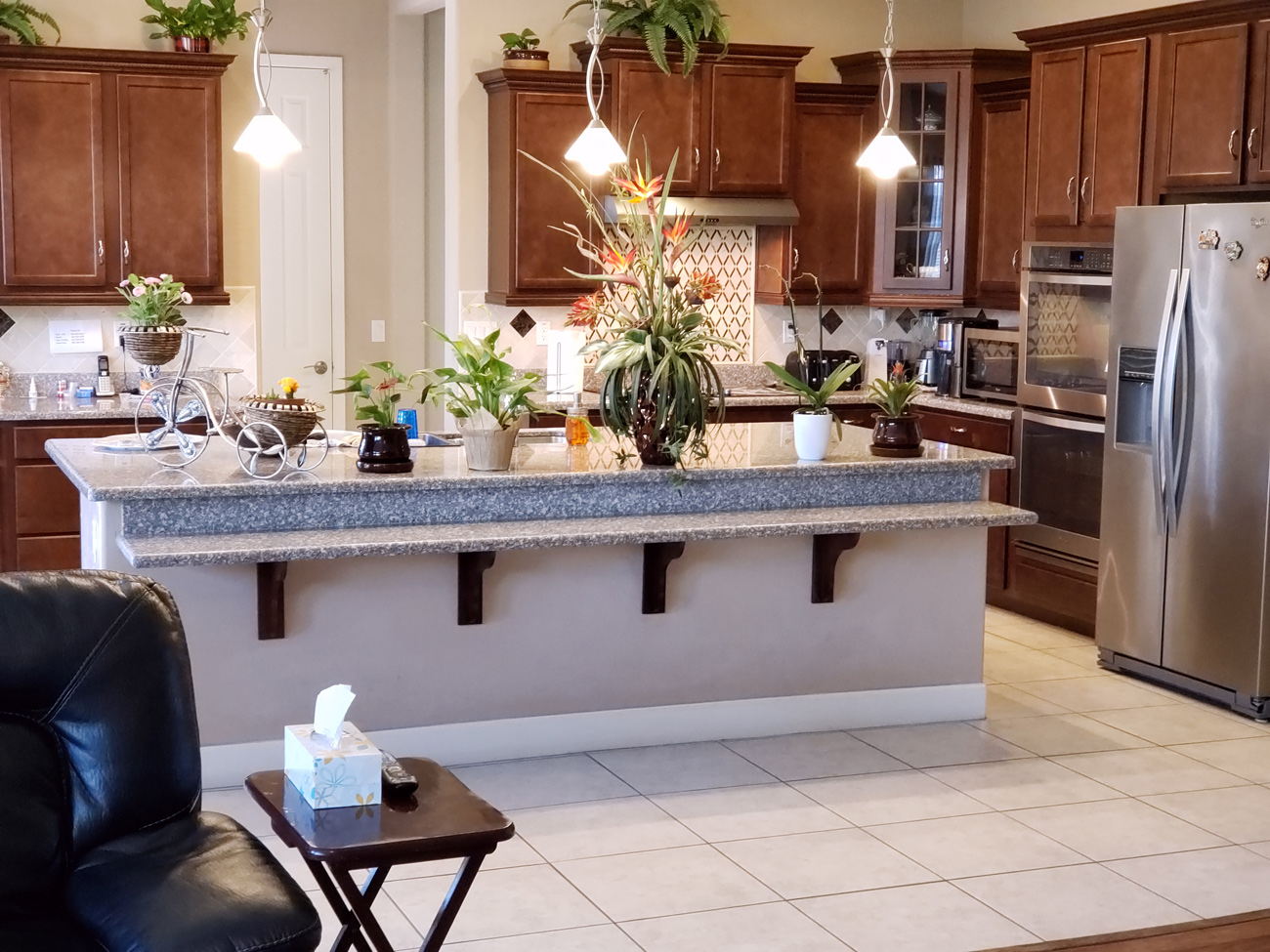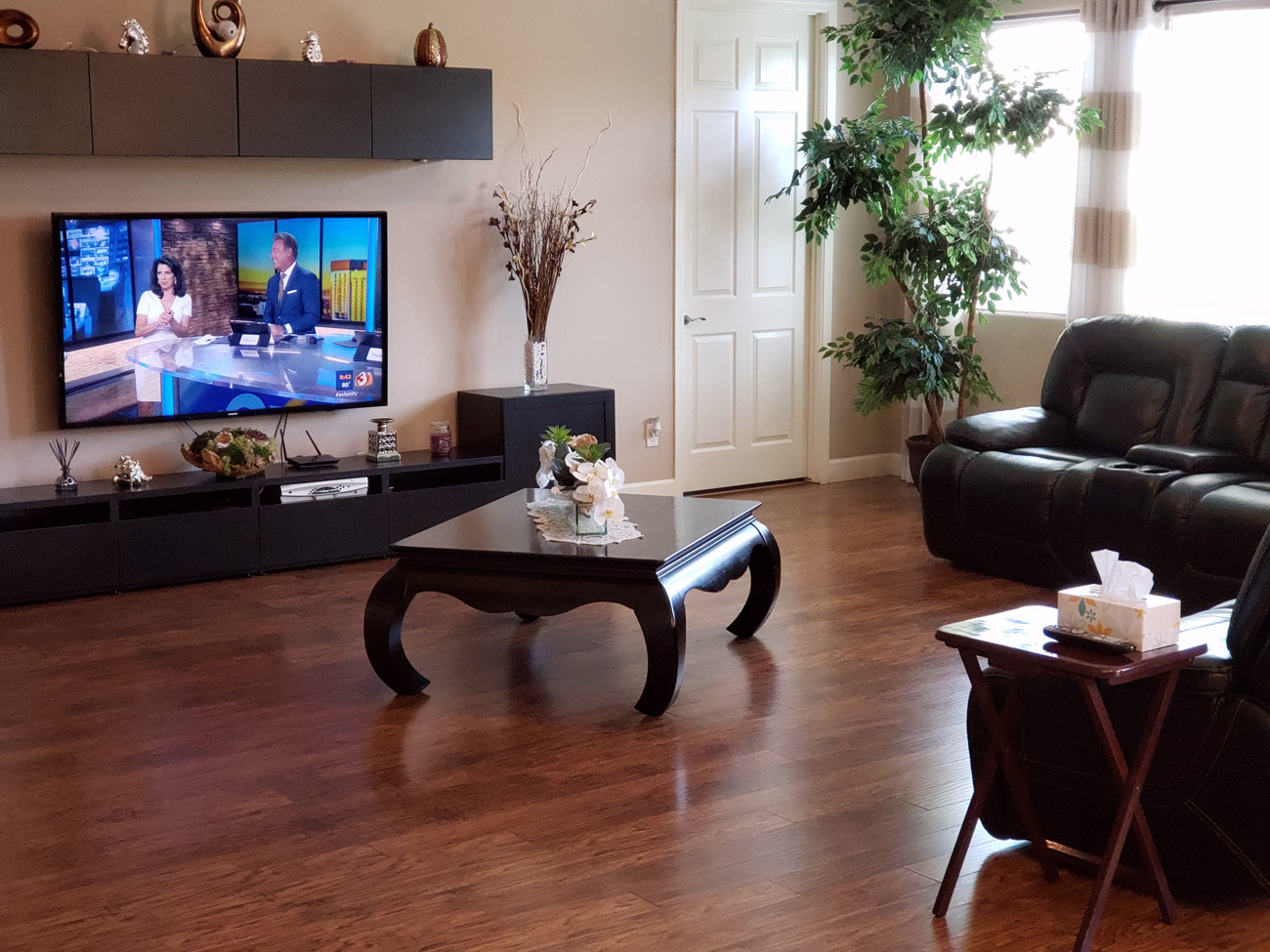 Life at Marley Adult Healthcare is about comfort and convenience. Our seniors thrive in a residential environment. Beautiful furnishings and home décor create a welcoming atmosphere that feels just like home.
Each room is designed to promote luxury living that's safe and easy to navigate. All spaces are kept clean and tidy. Staff are available to help guide residents or provide care and support whenever needed.
Senior living shouldn't feel like staying in a hospital or nursing home. That's why we go the extra mile to create homey accommodations with delicious meals and plenty of social opportunities – all the things that nurture happiness and fulfillment.
Residents can live life to the fullest while having easy access to support and services for medication management, activities of daily living, and more.
Discover Marley Adult Healthcare
Marley Adult Healthcare Reviews
Donna R
August 15, 2021 we moved my mother into Marley Adult Healthcare, due to her dementia as a result of Alzheimer's. She has been a challenge, at best. This disease is cruel and robs victims of so very much. Most days she does not know where she is and loses memory of who lives in the home. Her moods change constantly. During this most difficult time, the entire staff and owner have been beyond patient, caring and loving. Their professionalism, dedication and thoroughness is immeasurable to my family. The residence is beautiful and spotless. Costel has been extremely diligent regarding notifying myself and or outside medical staff of any concerns and changes. My mother has been treated with the utmost respect and kind consideration her entire stay. I will always be eternally grateful to everyone at Marley Adult Healthcare.
Theresa S
During my career in Hospice I have had the pleasure of working with Marley's management and caregivers. What I appreciate most is the exceptional quality of care and respect for their residents. This home is one that I I'm confident recommending and have zero doubt that residents will be well cared for. The home is absolutely gorgeous but most importantly the care is amazing. Theresa San Diego Community Relations Director
Jellybeanbecky T
I have had the pleasure of working with Marley Adult Care with several patients. This group home goes above and beyond to care for their residents and their families. The group home owner stays in contact with families, so they always feel involved regardless of how often they are able to visit. Residents are treated like family by all of the group home caregivers. Over my time working in hospice, I have been in many group homes. This is by far my favorite to work with, and I would recommend them to care for my own family if the need arose. The home is beautiful and the care is exceptional! I highly recommend this group home! They truly care for their residents and go above and beyond to meet their needs.
We know you will love Marley Adult Healthcare once you come and visit us!